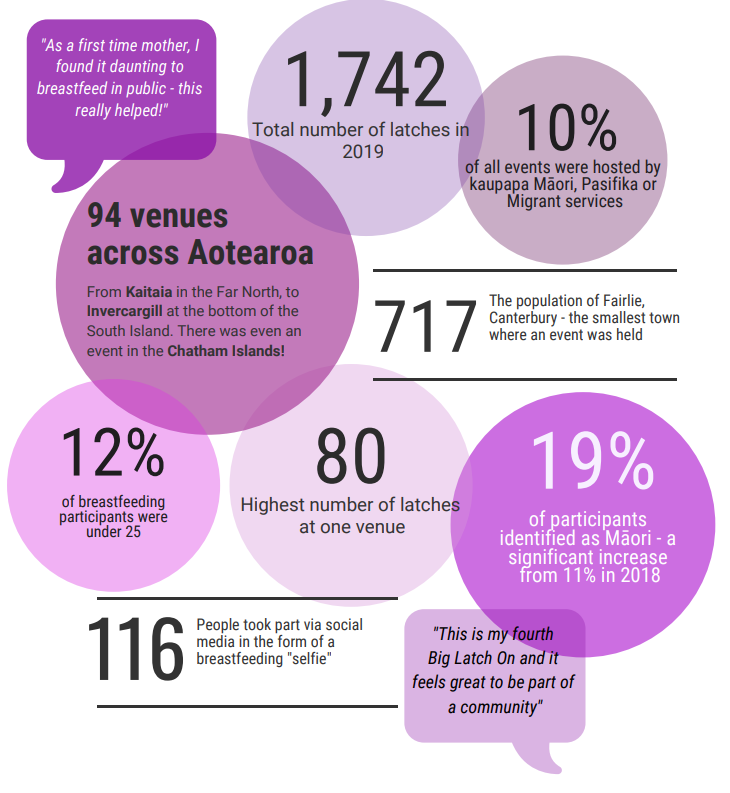 The Big Latch On 2019 was held in New Zealand on 2nd and 3rd of August, 2019. We had a total of 1,742 latches across 94 venues in Aotearoa. 19% of participants identified as Māori – a significant increase from 11% in 2018.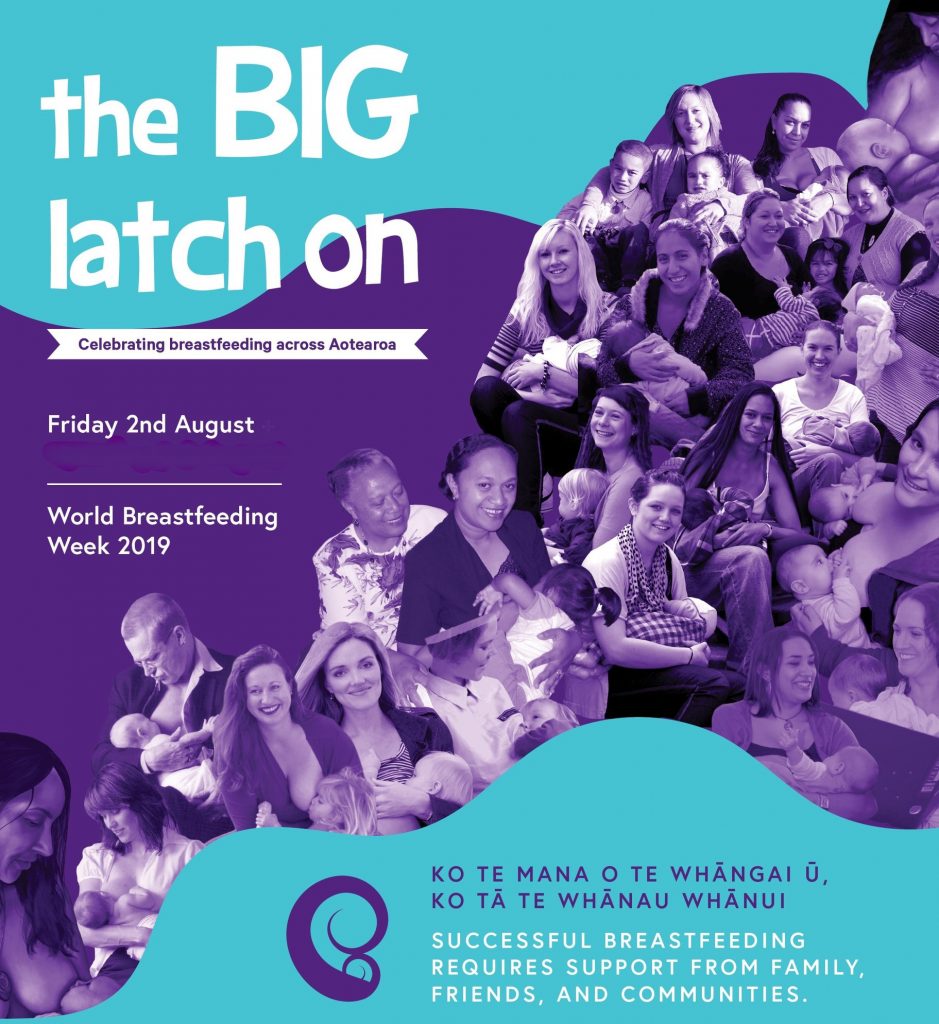 Infographics
We prepared the following infographics to demonstrate the success of the positive impact this community-driven event has on women and people who breastfeed.
Please feel free to download and share these infographics with anyone who you think might be interested in hosting a future event and wants to know more!
Global Big Latch On
2019 was the tenth anniversary of the Global Big Latch On, and events were held on August 2, 3rd and 4th all over the world.
| | |
| --- | --- |
| Participating countries | 28 |
| Individual locations | 814 |
| Breastfeeding children | 18,500 |
| Breastfeeding women | 19,414 |
| Total attendance | Over 58,000! |
Data from biglatchon.org
Empower Parents. Enable Breastfeeding.
In 2019 the World Breastfeeding Week theme was "Empower Parents. Enable Breastfeeding". This theme worked to promote the importance of family-friendly policies to enable breastfeeding, including paid maternity and paternity leave and breastfeeding friendly workplaces.
This years logo featured a "triad of two adults and an infant, reinforcing the importance of working together to protect, promote and support breastfeeding.
The triad is flanked on both sides by outlines of figures, representing the broad alliance of partners needed to protect the triad".