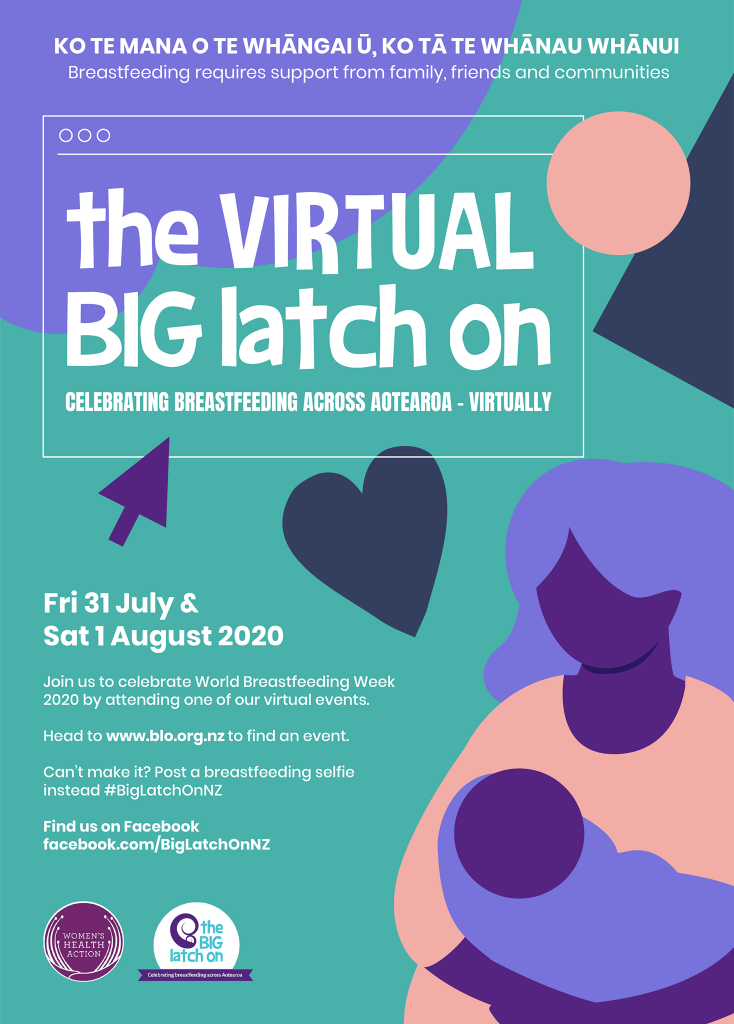 Kia ora, Talofa lava, Kia orana, Malo e lelei, Fakalofa lahi atu, Talohani, Bula vinaka, Ni Hao, Namaste, As-Salaam-Alaikum, Greetings!
The Virtual Big Latch On 2020 was a new, virtual event to celebrate the start of World Breastfeeding Week 2020. The Virtual Big Latch On was held as a series of online events over Friday 31 July and Saturday 1 August 2020.
The Virtual Big Latch On aims to support parents in their communities on their feeding journeys, by creating safe and accepting online spaces. It provides an opportunity for parents to connect with and meet new friends online, and receive support and information from local services.
As part of our World Breastfeeding Week 2020 celebrations Women's Health Action published a series of videos chatting to local māmās about their breastfeeding journeys, as well as national and international infant feeding experts. These videos are available to view on our website.